Become a great peer reviewer! (Basic and Advanced)
Essential training for new and established peer reviewers
What will you learn?
Understand what it takes to be a peer reviewer
Recognize the components of a great peer review
Identify the focus areas in different sections of a manuscript
Effectively interact with authors and editors
Focus on the right aspects when reviewing statistical information or methodology in a paper
Review different types of manuscripts
Learn through extensive feedback from experienced peer reviewers and consult them for clarifications about the course content
Understand how to approach the review with the help of a mock assignment and a detailed evaluation
Why should you enroll?
This engaging and comprehensive training program will help you with everything you need to know before and during a peer review. The modules in this program have been designed for young researchers who want to be peer reviewers or have received their first peer review invitation but don't know how to get started. This course is also useful for experienced reviewers who would like to polish their skills.
What topics will you cover?
Lecture 1: Understanding Peer review
Lecture 2: Do you have what it takes?
Lecture 3: Accepted the editor's invitation, what next?
Lecture 4: Deep diving into the review
Lecture 5: Decision time!
Lecture 6: Tying it all up
Lecture 7: Concluding the basic course
Lecture 8: Advanced Module I – Dealing with methodology and statistics
Lecture 9: Advanced Module II – Going that extra mile
Lecture 10: Training effectiveness survey
Testimonials:
"I can say that Medicine was thrilled to offer the Peer Review Training Courses to our reviewers and authors. We wanted to offer courses for new and experienced reviewers to help them improve their skills and get a better understanding of how the peer review system works. So far we are happy to work with Editage in providing these courses and look forward to expanding to other journals within the Wolters Kluwer journal portfolio."
- Thomas Pacific, Publisher, Medicine
"Thanks for the useful course on Peer reviewing."
-Dalia Yousif
"Very Informative ad well prepared."
-Amrallah Abdelmoneem Mohammed Sayed
"Thank you for the interesting, collaborated well organized course."
-Basant Elnady
"This course was very interesting and useful. I learned a lot about peer review activity."
-Codruta Badescu
"Very informative and concise."
-Maria Pramila D'Costa
Your Instructor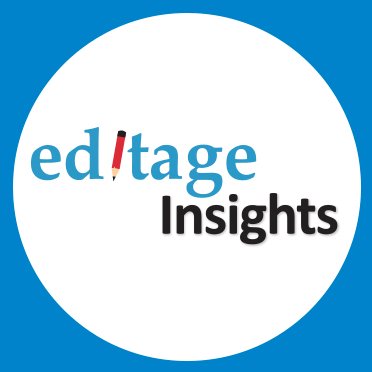 Editage Insights, a product of Editage, is a comprehensive multilingual learning and discussion platform through which researchers, authors, publishers, and academic societies globally can learn about all aspects of scholarly publishing, stay updated about the latest trends, share opinions, and seek and receive expert advice. Editage has a range of editorial and educational services designed to help with manuscript preparation for publication in professional medical, nursing, and allied health journals.
Course Curriculum
Before you begin
Available in days
days after you enroll
Understanding peer review
Available in days
days after you enroll
Do you have what it takes?
Available in days
days after you enroll