Patent Application Guide For Researchers
What you will learn?
The fundamentals of a patent application and protection
How to judge if your idea is novel enough to be patented
The different types of protection tools and how they are used
What can be patented and reasons for failure while applying for patent
Best practices to create, use, and maintain an invention workbook
How to write patent applications - content, style, and format
Evaluating your patent application before you proceed
How to choose between patent attorney or agent
How to use the Provisional Patent Application (PPA)
Filing an international application under the Patent Cooperation Treaty (PCT)
Course Description
The world of science and research is all about new discoveries, but an idea or research result is not deemed an invention until a patent is granted. However, navigating the patent application journey is not easy. If you have ever come up with an important discovery, and wanted to apply for a patent but didn't know how, then this program is for you. This well-structured course takes you through the entire process, from evaluating an idea to writing a complete application and filing your request to a patent-granting authority.
This comprehensive course provides an overview of the different types of patents and protection available, and gives you the tools to evaluate whether your idea is worthy of a patent. It delves into the four factors governing your decision to get a patent, offers detailed advice, tips and a template on writing the ideal application, and outlines the role of claims in patent applications. The course also simplifies complex points like the Provisional Patent Application (PPA) and international applications under the Patent Cooperation Treaty (PCT) with the use of structured guidelines and bite-sized explanations. You will also learn about key considerations like ethics, maintaining an invention workbook, and how to choose an agent or patent attorney. By the end of this program, you will not only learn how to evaluate your research idea, you will have the essential skills to craft a successful patent application and deal with the intricacies of filing your application.
What topics will be covered?
Lecture 1: Introduction to patents
Lecture 2: Myths and facts about patents
Lecture 3: Evaluating your idea
Lecture 4: The invention workbook rules
Lecture 5: Application type: PPA or PCT
Lecture 6: Attorney or no attorney
Lecture 7: How to write the PPA
Lecture 8: Writing the international application
Your Instructor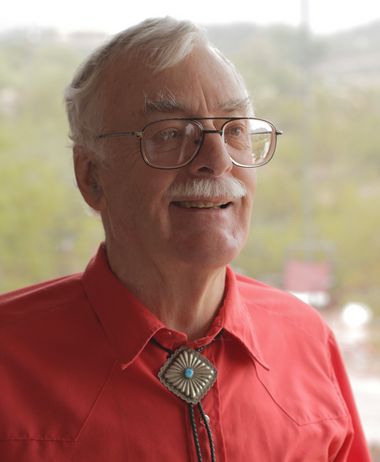 Jeremy Horne received his Ph.D. in philosophy from Florida State University in 1988, concentrating in political philosophy, logic, the history of philosophy, and philosophy of education. He also holds a Masters in political science from Southern Connecticut State University and a bachelors from the Johns Hopkins University. Horne's current research interests are
• Cosmological and quantum semantics of binary logic
• Modeling and Simulation – autonomous hybrid systems, and states of life and consciousness, with emphasis on dynamic validation
• Relationship of first and second order logic to modeling theories, such as IDEF
• Theories of organicity in non-hydrocarbon-based systems
• Consciousness studies, particularly the structure, role, and philosophy of bi-valued logic in consciousness.
with peer-reviewed publications and presentations in each.
He is president emeritus of the Southwest Area Meeting (division) of the American Association for the Advancement of Science. His professional associations, past and present include the International Institute for Informatics and Systemics, the International Institute of Electrical and Electronic Engineers (IEEE), and the Bioelectromagnetics Society.
Course Curriculum
Lesson 1: Introduction to patents
Available in days
days after you enroll
Lesson 2: Myths and facts about patents
Available in days
days after you enroll
Lesson 3: Evaluating your idea
Available in days
days after you enroll
Frequently Asked Questions
When does the course start and finish?
The course starts now and never ends! It is a completely self-paced online course - you decide when you start and when you finish.
I want to cancel my subscription plan. How do I do it?
If you change your mind, you can cancel your subscription plan at any time. Go to 'My account' and click on the 'Manage subscriptions' tab and follow the simple steps to cancel your plan.
For how long can I access these learning resources with the All Access Pass?
The All Access Pass gives you unlimited access to all the courses and handbooks for a month or year, depending upon the subscription plan you've purchased.
Do you offer a refund if I cancel my plan?
When you start a free trial, you are only charged on the 15th day, when it turns into a paid subscription. We do not offer refunds on paid subscriptions, even if you cancel your plan. However, you will still have complete access to all our learning programs till the end of your billing period.
How will the certificate be sent to me?
The course completion certificate is only awarded once all parts of the course are completed. Once you finish your course, you will be able to download your certificate from our learning platform; this certificate will also be sent to your email.
Please Log In or Sign Up if you have already subscribed to R Upskill Membership.
If you haven't subscribed yet, Become a member now to access the courses.
Happy learning!