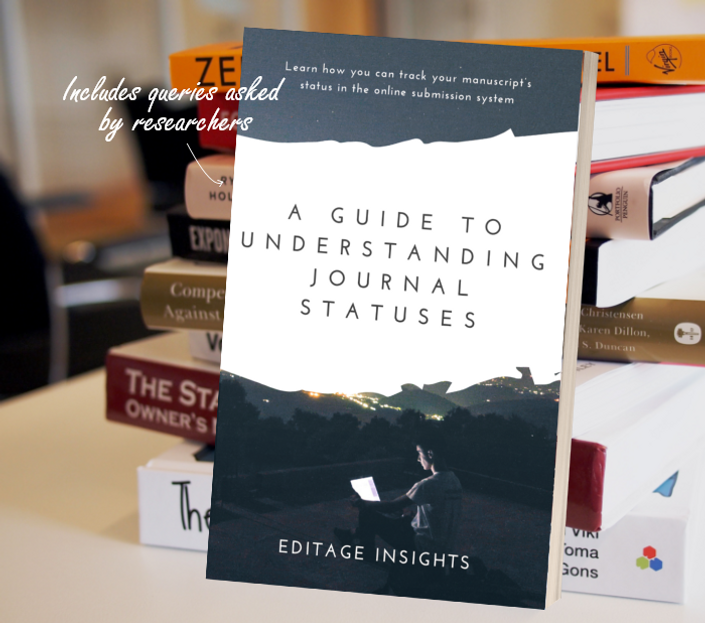 Keep calm and wait: A guide to understanding journal statuses
What will you learn?
How to track your manuscript's status in the online submission system
The process flow at the journal end, from manuscript submission to acceptance
How to decode different statuses that are displayed, from submission to first decision
What statuses you can expect for your revised manuscript, from submission to final decision
Common queries that authors have about journal statuses along with their answers
When you should inquire and how often should you follow up with journal editors
Description:
For every author, the time from a manuscript's submission to final decision is perhaps the most nerve-wracking experience. But worry not, there's help at hand now! This specially curated handbook is designed to help you understand a manuscript's end-to-end journey from submission to publication.
Learn the meanings of statuses and the average time taken at each stage, along with detailed descriptions of the many statuses from submission to first decision and final decision. It also helps you understand the difference between being patient and waiting too long, identify situations when you should raise a query, and tells you how often you should follow up on email. Toward the end, you will be well equipped to track the progress of your manuscript and join all the dots about its status as it moves through the journal's submission system, which will go a long way in easing your anxiety.
What topics will you cover?
Lecture 1: What's happening to my manuscript?
Lecture 2: Why is the process taking so long?
Lecture 3: Why are statuses on submission systems confusing?
Lecture 4: How do I know what a status means?
Lecture 5: Am I the only one with questions?
Lecture 6: Time for a quick revision
Lecture 7: Can I do anything to reduce the waiting time?
Lecture 8: Conclusion and summary
Your Instructor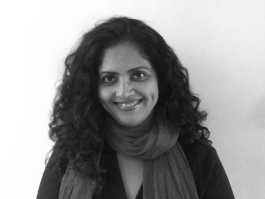 Kakoli has over ten years' experience in the field of English Communication and Training, the last four of which have been dedicated to academic publishing. She is passionate about helping young researchers and authors, particularly, non-native speakers of English, overcome the barriers of language and publish in international English language journals. In her current role, her aim is to educate researchers about the publication process and good publication practices. She also writes learning content targeted at young researchers. Kakoli's empathy with authors and her understanding of the problems they face in research writing and publishing is reflected in her article "How do authors feel when they receive negative reviewer comments: An experience from Chinese biomedical researchers."
Course Curriculum
Keep calm and wait. A guide to understanding journal statuses
Available in days
days after you enroll
Frequently Asked Questions
How does free trial work?
Before you subscribe to R Upskill, you can take advantage of our 14-day free trial, which gives you all the benefits of an All Access Pass for free! With complete access, you can start learning during the trial. You will be eligible for a completion certificate for any course you complete during your free trial. Please note, you are only eligible for one free trial, which will automatically become a paid subscription on the 15th day, unless you cancel your 14-day free trial.
I want to cancel my subscription plan. How do I do it?
If you change your mind, you can cancel your subscription plan at any time. Go to 'My account' and click on the 'Manage subscriptions' tab and follow the simple steps to cancel your plan.
For how long can I access these learning resources with the All Access Pass?
The All Access Pass gives you unlimited access to all the courses and handbooks for a month or year, depending upon the subscription plan you've purchased.
Do you offer a refund if I cancel my plan?
When you start a free trial, you are only charged on the 15th day, when it turns into a paid subscription. We do not offer refunds on paid subscriptions, even if you cancel your plan. However, you will still have complete access to all our learning programs till the end of your billing period.
Please Log In or Sign Up if you have already subscribed to R Upskill Membership.
If you haven't subscribed yet, Become a member now to access the courses.
Happy learning!